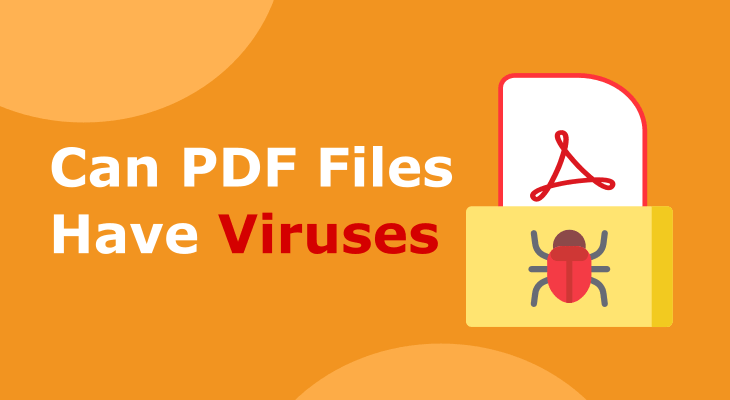 PDF is one of the most versatile and convenient file formats, which is why it's widely used across the world. It's used to share files via email as attachments, protect data from certain people, edit existing Word, Excel, and file formats, to create lovely presentations, and more.
In the past, it was considered the most secure file format that is safe from viruses.
That was the biggest reason it became so popular. However, it was discovered that PDFs can catch a virus, even as early as in 2001, when "Peachy" was discovered.
Some PDFs can have an actual virus while others can have another hidden malware. There are also advanced forms of malware that aren't easy to detect.
Although this may sound worrying, there's always a solution to the problem. The same goes for this one. If you want to find out more about PDF viruses, their identifying, and protecting, keep on reading.