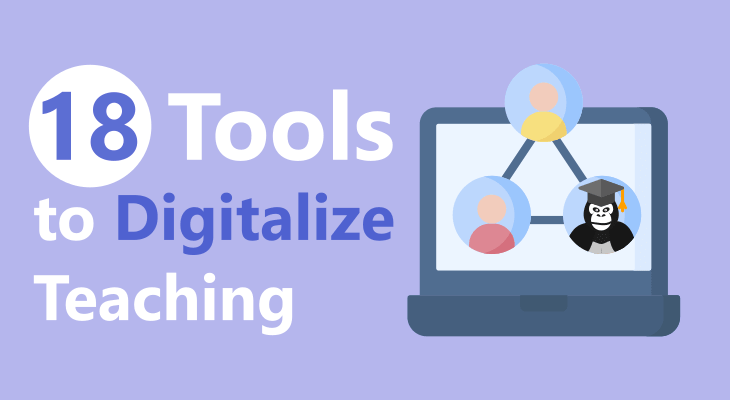 Teaching equips people with all the things they need to face life. It's what makes them evolve and improve their skills, be it life skills, cognitive skills, or specific work-related skills. Therefore, we always need to strive to improve the teaching-learning process.
Regardless of whether it is primary, secondary, or higher education, we can make it much better and more interesting by digitalizing it.
That doesn't mean going fully online, rather incorporating digital tools in the traditional classroom teaching to enhance the learning outcome. Hence, you can use these tools as additional teaching resources or practice materials, add more variety to your teaching, or even shifting to fully digital education, as the one we have now, with COVID-19.
You, as an educator, have the freedom to choose how to digitalize your teaching. No matter how you do it, it will boost your teaching efforts and will support students' learning.
If you want to try this in your classroom, here are 18 tools that will help you digitalize your classroom.