Why Should Graphic Designers Use PDF?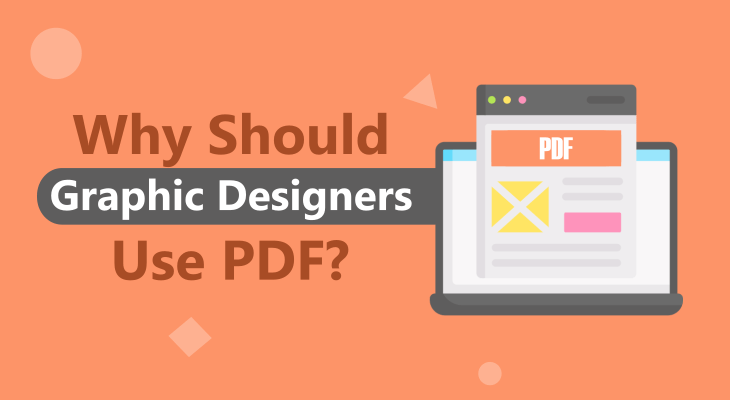 PDF is probably the most versatile file format of all.
It's very practical since you can use it for anything you need.
You can use it for documents, text documents, spreadsheets, presentations, images, vectors, graphics, and much more.
Simply, PDF can be used for any type of file. And, thanks to the many PDF converters available online, including GorillaPDF, converting other file formats into PDF has never been easier.
Apart from being versatile, PDF is also secure.
It comes with features like password protection and a watermark.
Plus, you can give access to only certain people and track any changes made to the document.
But, why should graphic designers use PDF?
There are many reasons graphic designers should use PDF.
From an authentic display of visual designs on all devices regardless of their operating system to safety and product editability. No wonder many graphic designers love using this file format for their designs.
7 Reasons Graphic Designers Should Use PDF
Let's see the seven good reason why a web designer and a PDF file can go together.
1. Retains Formatting Most Accurately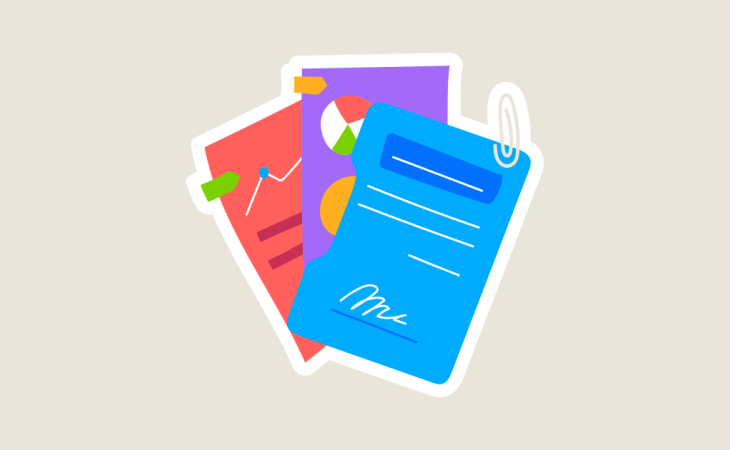 The first reason why graphic designers should use PDF is that it retains the designs' formatting most accurately.
This means that your design will look the same as you created it no matter the app, browser, operating system, or device used to open and view it.
If you don't use PDF, you may waste hours designing the perfect logo, t-shirt, mug, banner, or whatever it is just to end up with a messed up design after re-opening or sharing it.
This can happen because your design has lost the aspect ratio and formatting you set in the original design.
You don't want that to happen, right?
PDF makes sure it doesn't.
It does that by creating a kind of a snapshot of your design.
That's why you see the exact formatting of the design on any device.
2. PDF Reproduces the Exact Colors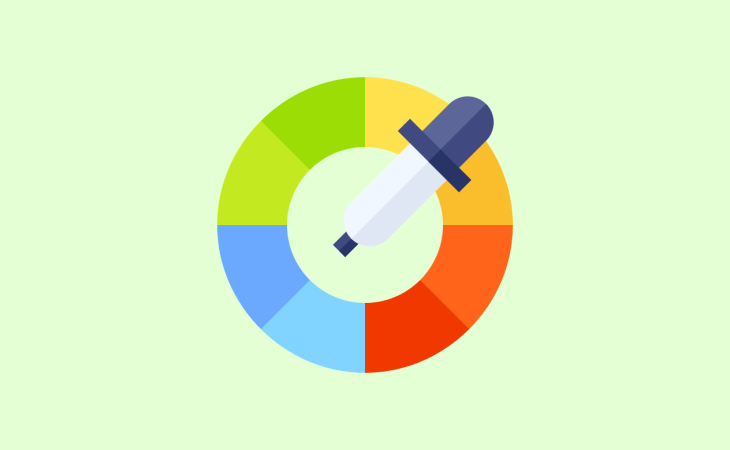 Having the exact colors when printing out the design or sending it to your clients is, well, everything.
Colors not only represent the design but are the brand you've designed that product for.
Your clients expect to see the exact colors when they print the design and you, as a designer, have the same expectation.
And, while predicting the color accuracy is very difficult, you can rest assured that it will be authentically reproduced when saving your design as PDF.
3. PDF Can Be Saved as an Editable File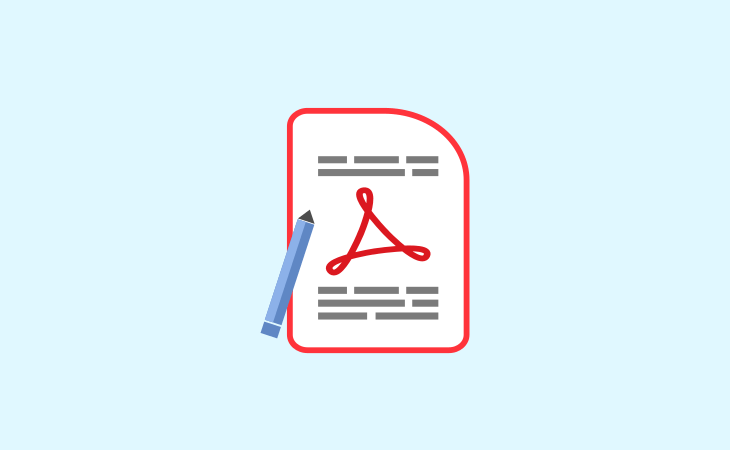 Whether you are working for a company or as a freelancer, the chance is your designs will probably need editing.
It may be simple edits, like font or tiny elements, or maybe the clients want to have editing rights of the design.
In any way, PDF can help you with that because the files saved in this format can be saved as editable files.
Saving a design as an editable one in PDF will save lots of time in case your clients want something to be edited.
You won't have to redesign everything from scratch, but simply edit the things required.
To save your Illustrator file as an editable PDF, follow these steps:
File > Save As > Adobe PDF > Save
Check the "Preserve Illustrator Editing Capabilities" and then click > Save PDF.
4. Keeps Fonts Your Clients Don't Have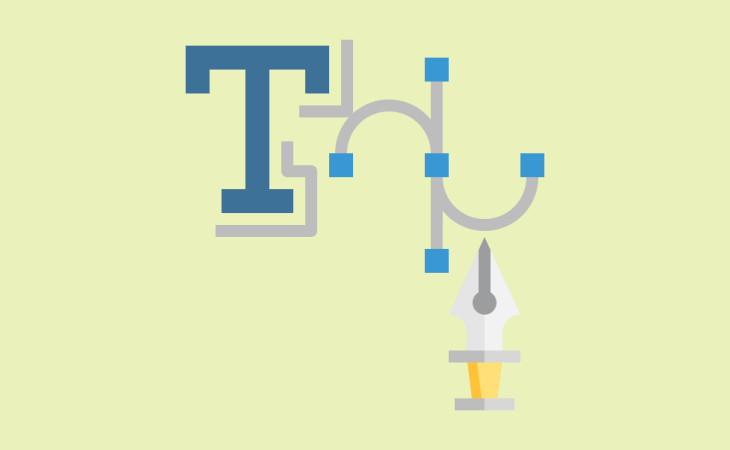 Custom fonts and typefaces are what sets you as a designer apart from the rest.
It's also what sets your clients from their competition.
But, what happens when your clients don't have them?
A disaster! End of the world!
Just kidding…
If you use PDF nothing bad will happen because this format embeds the font and typeface in the file.
Hence, even if your clients don't have a custom font, they can still open and read your design.
5. Great Range of Optimization Options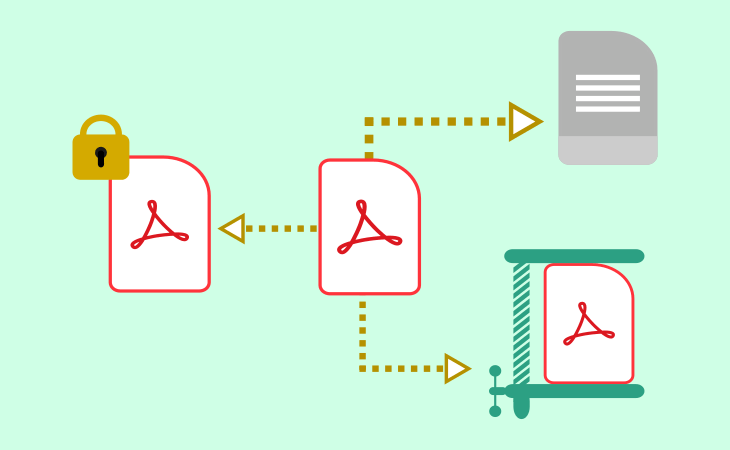 One of the reasons people use PDFs is because they can be easily optimized.
Word files or files in any other format can take quite a lot of space. We have dedicated article about why your Word document might be that large.
This makes them difficult to send and upload.
So, what do people do?
They convert files in other formats into PDF to compress their size.
Yes, PDFs can be shrunk in size to make them easier to send, upload, and make them more space-saving.
What does this have to do with graphic designers?
Everything!
Using PDF for your designs gives you the freedom to create multiple versions of the same file (design).
You can set the perfect resolution or the perfect page size according to your client's requirements.
PDF is especially important for designers who create infographics.
If you do that, you must use PDF because it allows your infographic to be any size and length.
How convenient is that?!
6. Greater Security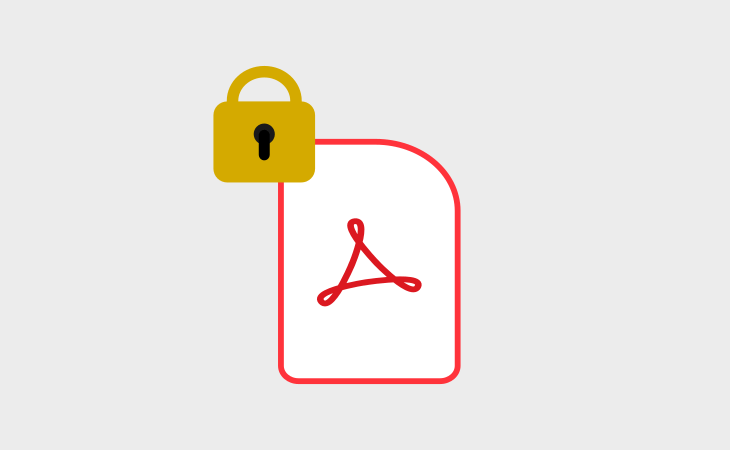 As we already mentioned, PDF provides greater protection to your files (in this case, designs).
It allows you to protect your documents with a password to prevent unauthorized access and add a watermark to protect against misusing your design.
You may want to check out our article about key reasons to secure your PDF files to find out more on the topic.
7. Allows You to Publish Your Designs on the Web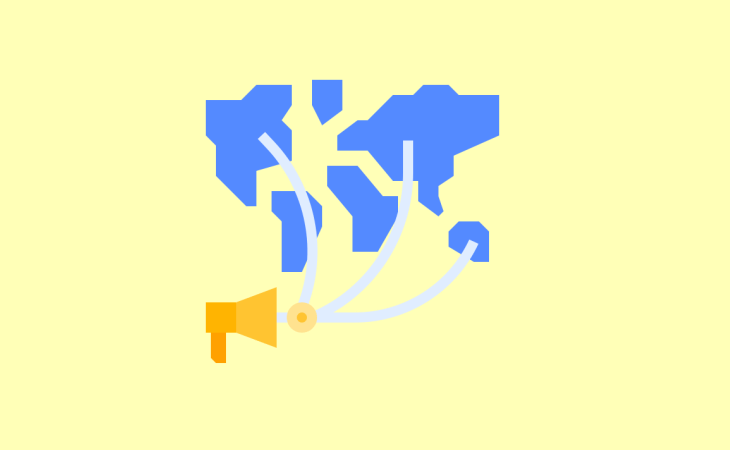 Do you need to publish your designs directly on the web?
With PDF that's easy!
Thanks to its versatility and ability to retain the original design, you'll be able to display your design on the web.
While you may not use it for a single logo or icon, you should use it for displaying magazines, posters, flyers, and booklets.
In this way, you will have your entire design kept in one package, which is more convenient for viewing, downloading, and printing.
Apart from the above-mentioned reasons for using PDF for your designs, this file format also comes with some impressive tools.
Those are:
Markup tools - Editing, commenting, annotation, and highlighting tools. They are essential when working with clients as they serve for adding important information related to the design to improve the same.
Page crop tools - These tools allow you to set margins or crop marks around your design so that the printer knows where to cut.
Search tool - Using this tool, you can search the PDF file in no time and update it.
How to Save Your Designs as PDFs?
Saving your designs as PDF files is fairly easy.
But, if you haven't done it before or are a rooky graphic designer, here, we'll explain how you can save your designs as PDFs from Illustrator and Photoshop.
Illustrator to PDF
To save your design as PDF:
Click on the File tab > Save As > select Illustrator PDF > Save.
When the Adobe PDF Options dialog box appears, choose one of the options in the Preset drop-down list.
Click Save PDF.
If you want to save an already saved Illustrator file, choose the file you want to save as a PDF.
Then, go to:
File > Save As > Save a Copy
Add the filename and choose a location for the file.
Select .PDF from the formats > Save.
From the dialog box choose either a preset from the Preset drop-down list or choose a category from the list on the left of the dialog box and customize the options.
Click Save PDF.
To save multiple artboards, go to:
File > Save As > choose Adobe PDF.
Select All if you want to save all artboards in one PDF or select Range and Type of Range if you want to save part of the artboards in one PDF.
Click Save PDF.
Photoshop to PDF
If you work in Photoshop and want to save your document in PDF, you need to go to File > Save As > Photoshop PDF > Save.
In the Options box, uncheck the box next to Preserve Photoshop Editing and click Save PDF.
Final Words
If you're a designer, it's your turn.
We just shared some good reasons why web designers should use PDF documents.
If we missed something, let us know.
---