PDF to Word Conversion Made Effortless with Our New Tool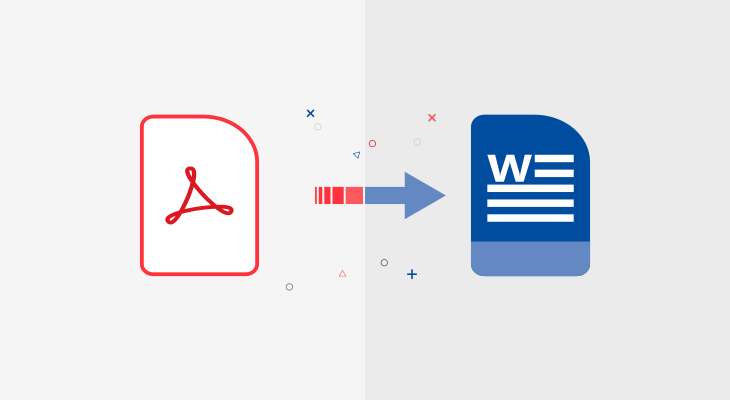 We are delighted to present the new product, PDF to Word converter, a transformative addition in the field of digital document processing, aiming to reimagine the way we engage with PDFs. GorillaPDF, by offering a simple, efficient, and superior solution for the conversion of PDF files into Word documents, is pioneering a new epoch in document conversion technology.
GorillaPDF's PDF to Word tool breaks down the barriers that have traditionally stood between PDF and Word, creating an effective bridge between these two pivotal document formats. It stands apart from competitors, offering precision, speed, and user-friendliness, all of which are crucial in today's fast-paced digital world.
The product has been crafted with meticulous attention to detail. It delivers outstanding conversion results, preserving the formatting, layout, and text of your original PDF document. Whether you're converting complex documents with intricate layouts or simpler files, PDF to Word by GorillaPDF ensures high fidelity to the original format, making the transition from PDF to Word seamless.
With its intuitive interface, even novices can perform conversions effortlessly. There are no complicated procedures or technical jargon to deal with. Simply upload your PDF file, click on the 'Convert' button, and watch as the tool efficiently does its job, producing a Word document that is a precise replica of the original PDF.
Speed and efficiency are at the core of PDF to Word by GorillaPDF. The tool is designed to minimize the time it takes to convert your PDFs to Word, delivering quality results in the blink of an eye. This not only increases productivity but also reduces the potential stress of waiting for conversions, especially when working with large volumes of documents.
Additionally, GorillaPDF has made privacy a priority. The tool offers robust data security, ensuring that your files are safe during the conversion process. Once the conversion is done, the files are promptly deleted from GorillaPDF's servers, thereby safeguarding your data from any possible threats.
The new PDF to Word by GorillaPDF tool is also platform-agnostic. Whether you use a Windows PC, a Mac, or a mobile device, this tool allows you to convert your files from anywhere at any time, demonstrating its flexibility and adaptability to various operating systems and devices.
The product is perfect for students, educators, writers, legal professionals, office workers, and anyone who regularly deals with PDF documents. It saves time, provides reliable results, and offers a stress-free experience, all while maintaining high conversion quality.
This product redefines the standard, and it is poised to become a go-to tool for PDF to Word conversions worldwide. Experience the future of document conversion today with PDF to Word by GorillaPDF.
---