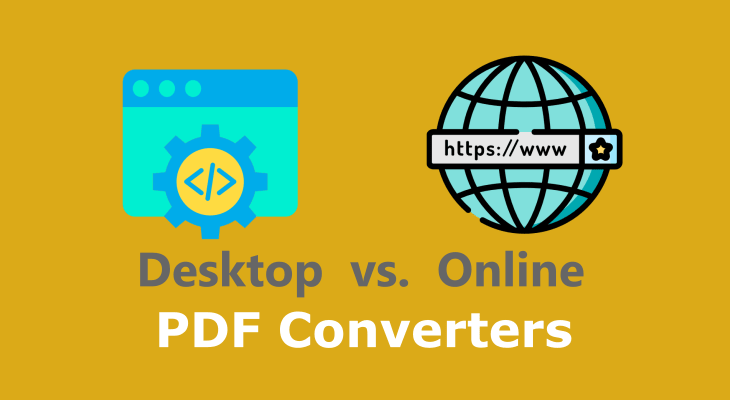 PDF is one of the most used file formats today, especially among businesses. It's very convenient to use and easily accessible across all devices and operative systems. Moreover, It's highly secure as it allows you to limit access to your document using encryption and password as well as a watermark and digital signature.
However, PDFs have one big flaw. They cannot be directly created as Word documents are. Instead, they have to be converted from other types of file formats into PDF. In order to do this, you have to use a PDF converter.
PDF converters allow you to convert any file format into PDF and vice versa. In that way, you can "play" with your documents and use them in different formats, as needed. You can edit and protect the content and compress the document for sharing it via email.
There are two categories of PDF converters: online tools and desktop software. As you may assume, they are not the same. In order to choose the right type of PDF converter, you should know the differences between them, their pros and cons. So, let's have a look at them.