All about PDF/A: What It Is and Its Benefits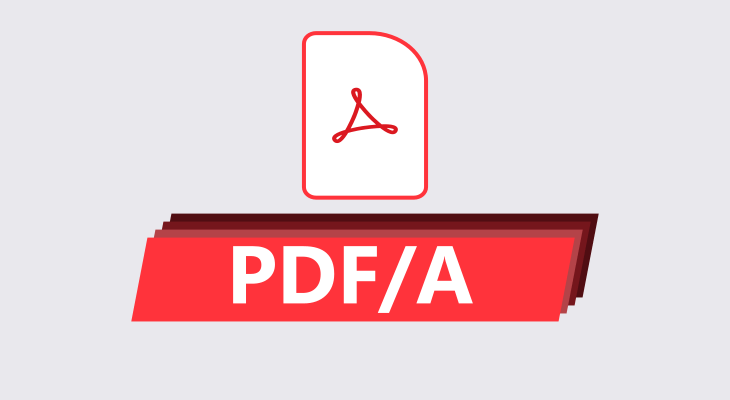 Many businesses use PDF to preserve their documents, share them within your company and their clients, and secure them from unauthorized access.
Indeed, there are many benefits of using PDF for your documents.
But, if you want to bring all those benefits to a higher level, you should consider using PDF/A.
Don't know what it is?
Keep on reading because, in this post, as we talk all about PDF/A, what it is, and its benefits.
What Is PDF/A?
As the Library of Congress state on their site, PDF/A is a family of ISO standards for constrained forms of PDF used for long-term preservation of page-oriented documents.
The standards of this format are developed and maintained by a group of representatives of the government, academia, and industry with support from Adobe Systems.
In simple words, PDF/A is a variation of PDF that is used for the long-term preservation of digital files that contain text, images, vector graphics, and related metadata. This format guarantees a reliable reproduction of documents regardless of the software used.
Hence, your document will retain all information in an exact way as the original while being safe and secured for a long time.
Don't miss out: 7 Key Reasons to Secure Your PDF Files
The PDF/A Family?
The PDF/A family comprises of four members:
PDF/A-1
PDF/A-2
PDF/A-3
PDF/A-4
Each "member" a.k.a. standard has different features and image compression technologies that support the preservation of the file's content.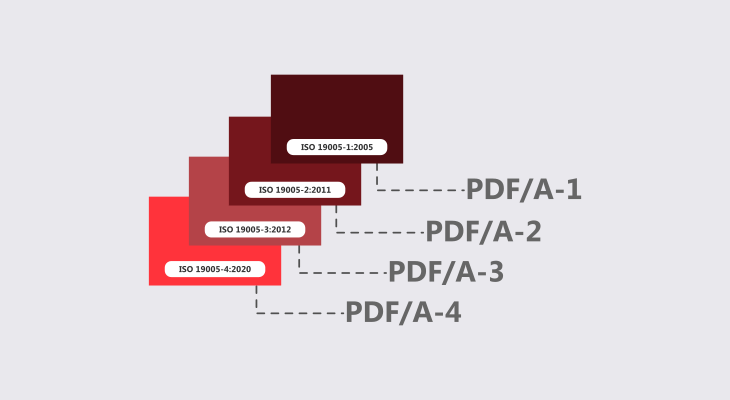 Moreover, each standard has different conformance levels: a (accessible), b (basic), and u (unicode), depending on the standard itself.
These conformance levels control the file's accessibility requirements that affect the humans' and machines' ability to understand its content.
Now, let's take a look at each standard and conformance level!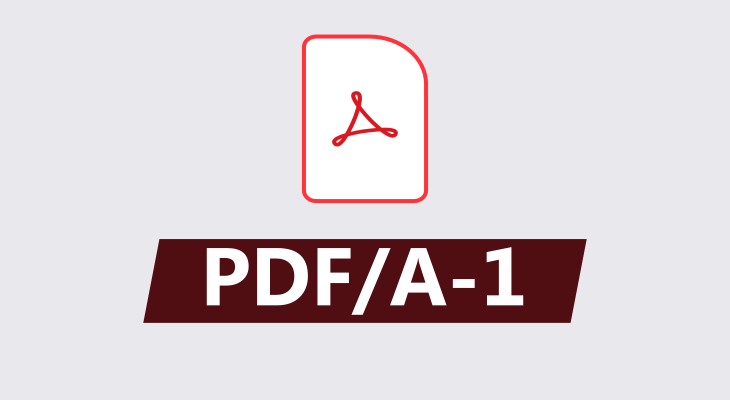 PDF/A-1 is the original PDF/A format that is mostly used today. It's based on PDF 1.4 and is the most restrictive one because it doesn't support JPEG 2000, attachments, layers, and transparency.
This standard has two conformance levels:
Conformance level b - ensures the long-term perseverance of a document's visual appearance. This means that using the file will look the same when views and/or printed in the near or far future.
Conformance level a - this level is based on level b but it adds properties that ensure the file is accessible to physically impaired users. It requires reliable Unicode text semantics and structure information to preserve the logical structure and natural reading order of the file.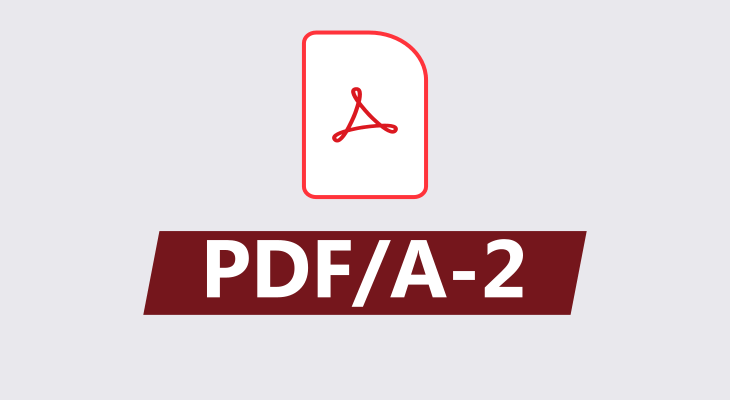 PDF/A-2 is a more "modern" standard than PDF/A-1 based on PDF 1.7.
Unlike its predecessor, this standard includes transparency, layers, JPEG 2000 and JBIG2 image compression, and attachments (only PDF/A files).
PDF/A-2 has three conformance levels: a, b, and u. Since we already looked at the a and b, let's check out the u level.
The conformance level u allows for reliable search and copying of the document without the file being conformed to other a-level requirements.
Namely, this level requires reliable Unicode text semantics but not structure information.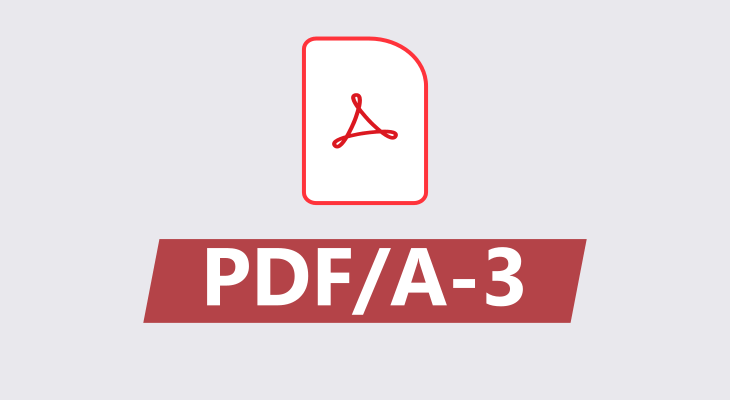 A year younger than its antecedent, PDF/A-3 is almost identical to it. This standard is also based on PDF 1 and has the same features as PDF/A-2. The only difference between these two standards is that PDF/A-3 allows attaching any file format, not only PDF/A files.
However, this standard can't guarantee if you will be able to use or read the attachments in the future.
PDF/A-3 has all three conformance levels.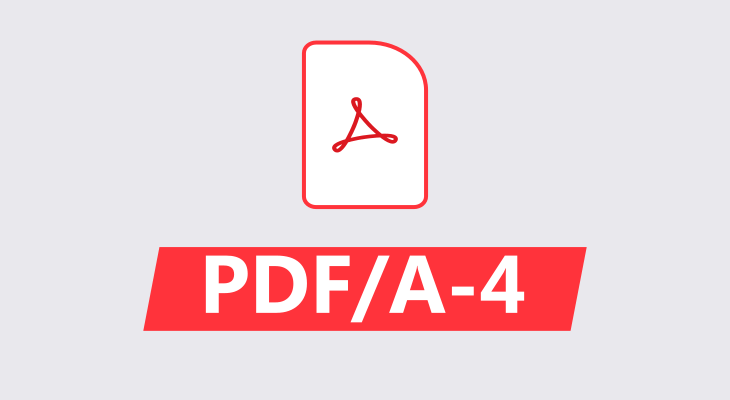 And, last but not least, we have the PDF/A-4 standard. Released in 2020, this standard is based on PDF 2.0 and is very different from all previous standards.
For one, it drops the three above-mentioned conformance levels (a, b, and u) and introduces two new levels: e and f.
PDF/A-4e supports Rich Media, 3D annotations, and embedded files, whereas PDF/A-4f is aimed at engineering documents.
Another difference is that this standard allows JavaScript to be preserved in the file.
However, it must be stored in an embedded file stream and not executed by the viewer.
Also, the requirements related to the logical structure are dropped and replaces with a suggestion to follow the PDF/UA family of standards.
When it comes to the tags, PDF/A-4 may or may not contain them. Likewise, it may or may not contain attachments.
If it does, the files must conform to the PDF/A-1, PDF/A-2, or PDF/A-4 standards.
The Benefits of Using PDF/A for Your Documents
The PDF/A file format has many benefits when it comes to archiving your documents. Those are:
Long-Term File Preservation
PDF/A is designed for long-term preservation of files. It can support text files, images, vector graphics, and metadata. This standard not only allows you to archive your documents but ensures their visual appearance and format stay intact even after many years. Plus, the documents will look the same no matter which software is used to open them.
Industry Acceptance
The PDF/A standard and all its sub-standards, including their conformance levels, have a high level of industry acceptance. This makes PDF/A a must-use format for archiving documents. In fact, many institutions in Europe and various US agencies have accepted and use this file format.
Easily Accessible
PDF/A is still a PDF format, which means it can be accessed on any device using a PDF viewer. Speaking of the viewers, there's a wide range of free PDF viewers you can use to open and view PDF/A documents.
Better Than TIFF
PDF/A is better than TIFF in several ways, including:
Supports shapes, vector fonts, and gradients
Supports Unicode to ensure the text can be extracted and searched. This adds more value to the archived documents.
Supports embedded digital signatures, thus giving a new way to users to verify that a PDF file hasn't been altered.
How to Convert Files to PDF/A?
To convert files to PDF/A, no matter if the original file is in PDF format or not, you have to use one of the PDF converters available on the market.
However, you need to keep in mind that not all converters support converting non-PDF files to PDF/A format. In this case, you'll have to first convert your file into PDF and then convert it to PDF/A.
To do both of these actions, you can use free online converters or pay for the more advanced ones.
We recommend following this page that explains how to create PDF/A file as well as how to convert Microsoft Word document to PDF/A format.
There are many free and paid PDF converters online. So, do some good research and figure out which ones work best for you.
---