New Tools From The Open Document Format Family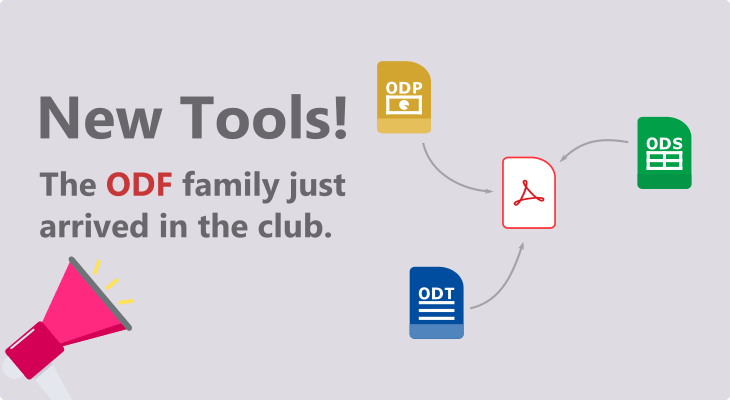 Finally, for our dear fellows that work with ODF documents, we have a sweet announcement.
Three new apps are ready to turn your ODF (Open Document Format) files into PDF in the blink of an eye.
These tools are specifically designed to convert text, spreadsheet and presentation files in OpenDocument format into Portable Document Format.
The three new apps are:
Try the tools here and now. Gorilla guarantees the output quality.
The good thing here is when you load your file from your computer, only those with .odt, .ods and .odp extensions are shown. It will be much easier for you to locate your desired file in case you have other files extensions in the same folder.
We hope you'll be our regular guest from now on, and take full advantage of these free online converters.
Don't forget that we feature other useful tools for your workflows such as Compress PDF and Password Protect PDF.
Follow and bookmark GorillaPDF.
More to come in the following period.
---