GorillaPDF Features New PowerPoint to PDF and Excel to PDF Tools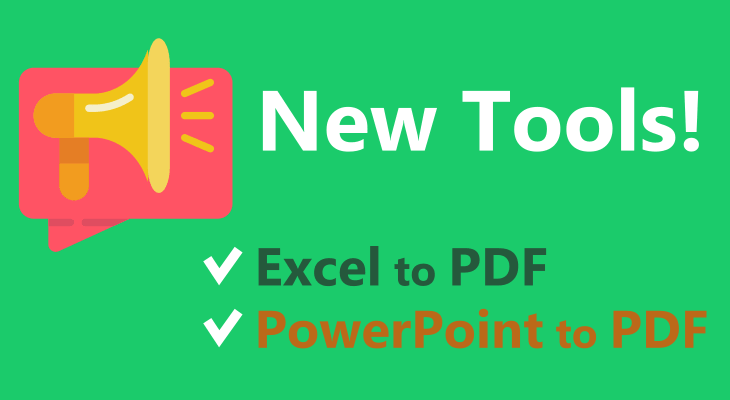 GorillaPDF adds two new converter tools to support your documents workflow.
The tools are PowerPoint to PDF and Excel to PDF.
Check them out and share your feedback.
PowerPoint to PDF Converter
The new converter tool will manage to turn your slideshows into PDF documents, ready for sharing. Here are the file extension you can convert:
Whenever you need fast conversion to PDF or you don't have the native program installed (Microsoft PowerPoint or OpenOffice), take advantage of this tool and get the job done in seconds.
The best part?
During conversion, it also compresses the file so it saves you precious space.
Excel to PDF Converter
The latter app is as powerful as the former, allowing to convert the following extensions into PDF:
It's a brand new Excel to PDF converter at your disposal.
Improvements
At the same time, the existing Word to PDF converter is improved with new extensions being added in addition to .docx format. Now you can also convert .doc, .dotx, .docm, and .odt.
But that's not all for this major improvement. As you can notice, GorillaPDF is visually improved.
The transition between pages is smooth, forms validations are added and the icons are redesigned for better experience.
How do you like the new tools?
We appreciate your feedback.
---